Cub Scout Pack 345 is migrating organization management to trooptrack.com! This move provides our leaders, committees, parents, and scouts with better communication. It streamlines our processes to enrich the lives of our scouts.
With 13 years of experience and 2168 organizations using TroopTrack, I'm certain this is the correct tool for our pack. I've met with other Atlanta Scouting orgs that use the product with great success. Troup 15 raved about it and has been using TroopTrack for 6 years.
TroopTrack truly simplifies everything. Send invitations, process fees and fundraisers, coordinate time, track progress, and most importantly communicate with everyone involved in our organization.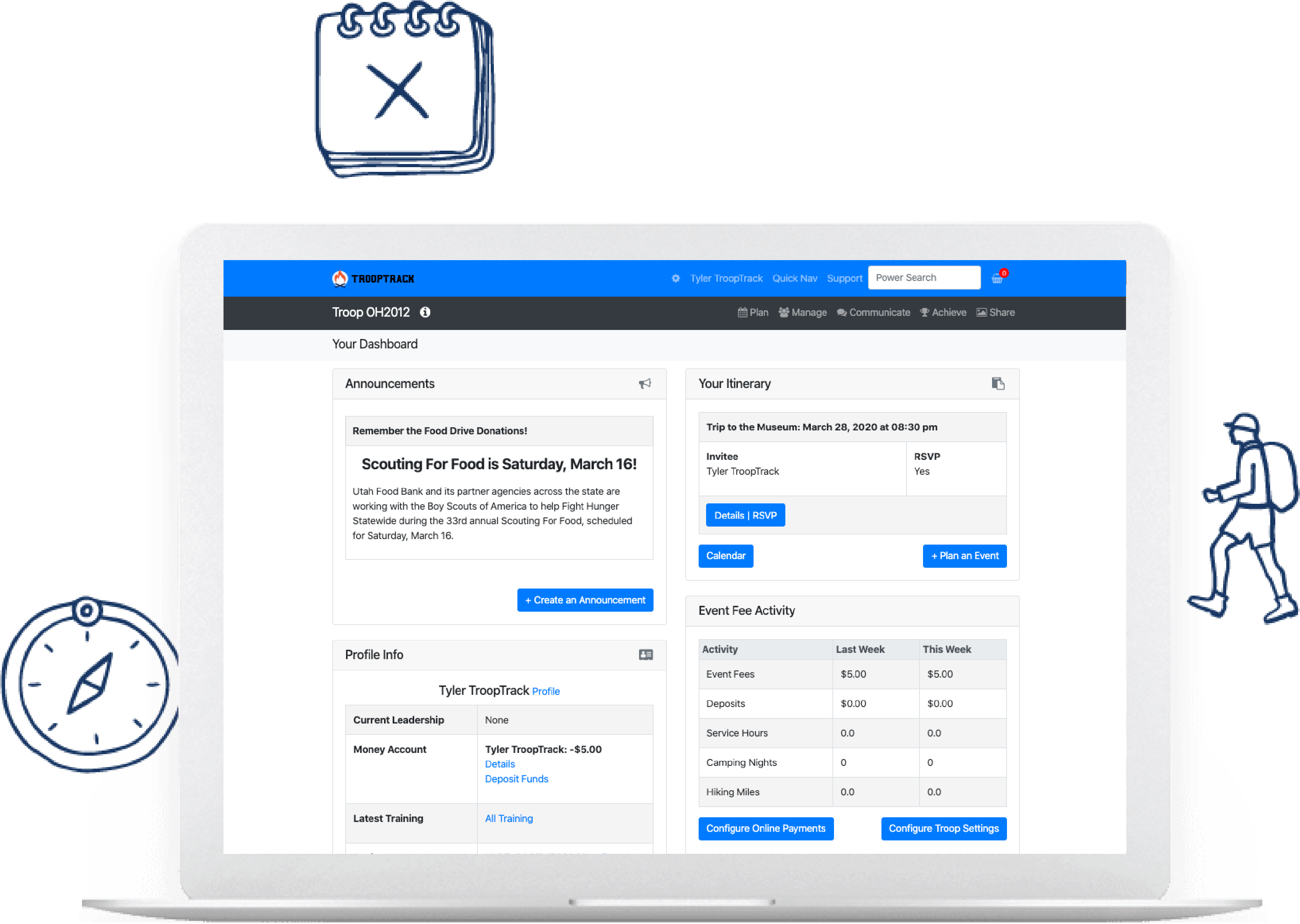 All members and parents need to register on TroopTrack. Please click the button to register as a parent and add your scout/s. Thank you!